Posted by sue on August 9th, 2008
This is Jordan Estêvão, who, despite the Portuguese name with all the crazy accents, is an American and one of my fellow English teachers.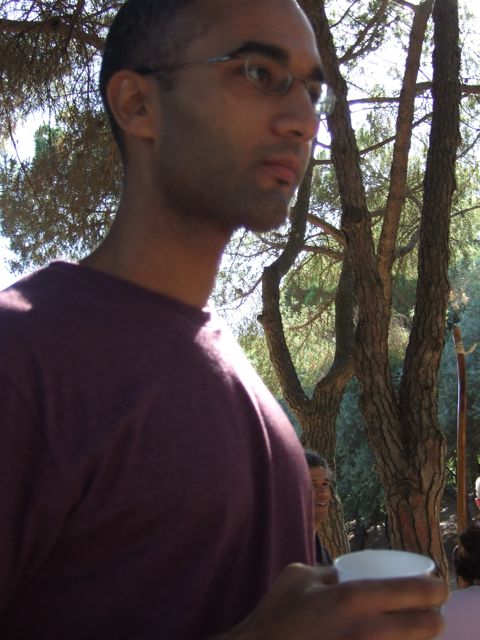 I like this photo because it's unusual in a couple of ways. First, Jordan is wearing glasses, which is unusual for him because he normally wears contacts. Second, he has, most atypically, the miniature head of Len's capoeira master, Mestre Nilson, growing out of his chest.
Posted in Portugal | 36 Comments »