Posted by sue on August 9th, 2008
The patron saint of Lisbon is Saint Anthony, and the big celebration here every year is on his feast day. The celebration consists mainly of much eating of sardines and drinking in the streets.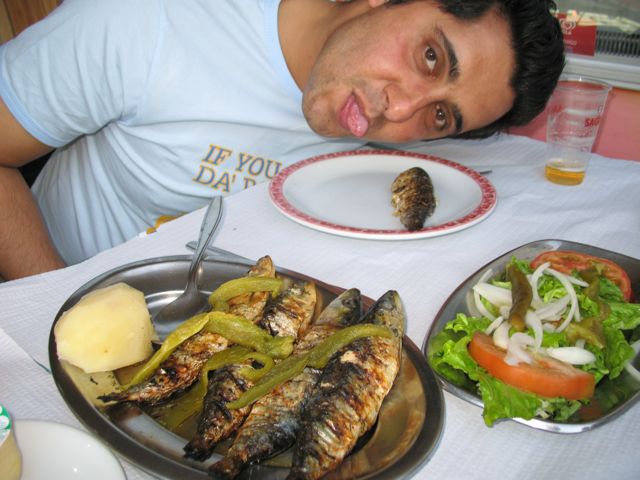 Here are some traditional sardines, pictured alongside the nicest, smartest, most fun guy in Portugal, Shrikesh "Chico" Laxmidas.