Posted by sue on August 7th, 2008
Behold, the walled village of Óbidos.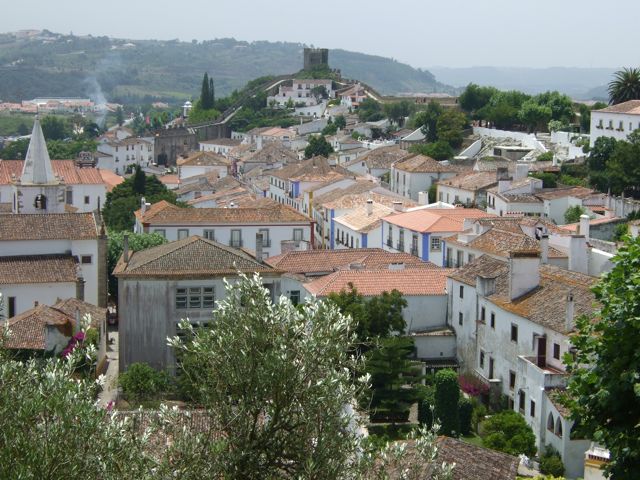 It's one of those places, like Sevilla in Spain, where you can tell they really work to keep it cute. I mean, they must hose it down with cuteness at least weekly! There's a wall all around the city that you can walk on top of, giving you a good vantage point from which to observe all the cuteness. The town is called "the Wedding City" because it was the traditional bridal gift of the kings of Portugal to their queens, a tradition going back to 1282.