Posted by len on 25th May 2008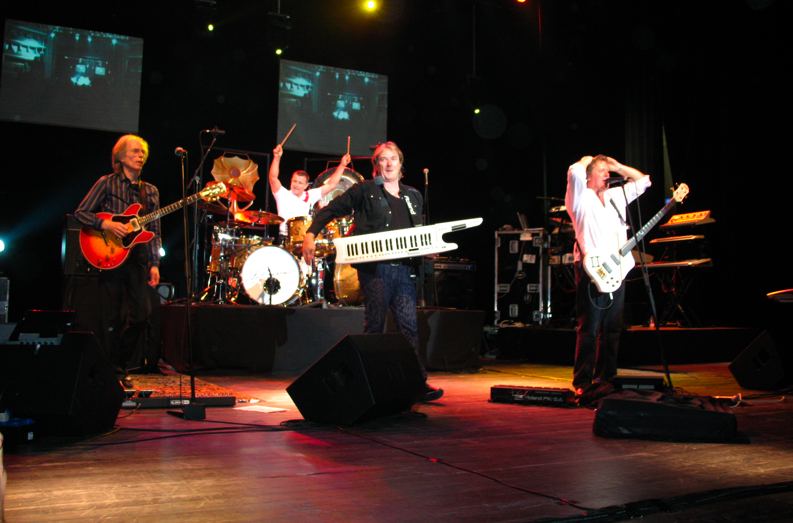 Last post on this, I swear!
So the supergroup to end all supergroups of the 80's reunited, came out with a new album called Phoenix, and played Lisbon.
They got pretty close to selling out the Lisbon Coliseum, which, granted is not huge.
But still…hundreds of Portuguese people showing up for Asia…? Pretty wild.
I was asked twice to put away my camera, that from the second row, allowed me to capture some pretty hot illicit video here:
Hot Hot Asia Video
See Steve Howe's fretboard work as he plays "The Clap" and "Roundabout".
One of the highlights was their rendition of the Buggles' "Video Killed the Radio Star". Jeff Downes, the keyboardist had co-wrote it, apparently.
I think Steve Howe (bald guitarist on left) noticed the bunch of us in the first and second rows videotaping him so now and again would gesture over his guitar between chords at us. I was perplexed during the concert what exactly he was doing. I didn't get it. Only after did Sue suggest that he was, in fact, 'being the MAN', and alerting security guards to our shinanigans! Leaves a bitter taste in my mouth. He's still cool (and skeletal! Don't miss the video!).
Posted in Portugal | 21 Comments »