Posted by len on 20th May 2008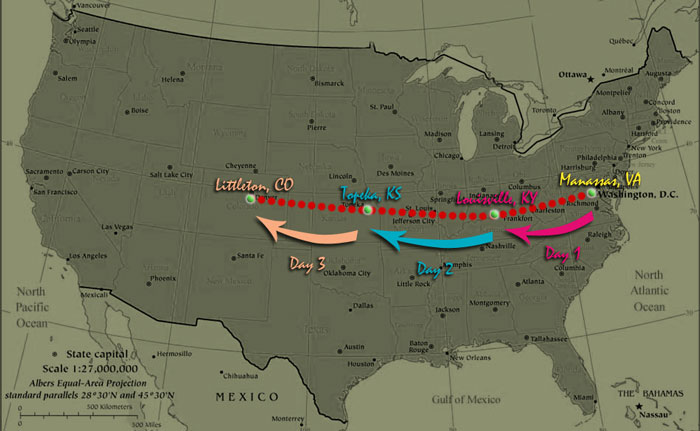 How's this possible? Well, I was in the good ole U.S. of A for 2.5 weeks and just got back!
I went for business, pleasure, and something strangely in between called "3 day road trip with my Mom and her dog across 7 states". We traveled for 27 hours, slept two nights in bizarre sheds and broke 12 laws (see map above). Am I lying? Perhaps. Probably.
But you just NEVER WILL KNOW until you click on the following incredible VIDEO ADVENTURE TAGALONG! 8 blindingly fun minutes of watchabilly good times!



If video doesn't show above in the box please let me know! It's supposed ta'!
I also saw my brothers, their kids, and more! My brother Mike and his wife just got back from Ethiopia where they adopted a cutie little baby girl named Frances.You can read their adventures in Ethiopia HERE!
Posted in Musings, Photos, Uncategorized | 26 Comments »